National Train Show NewZ
information compiled and presented by Jeffrey MacHan

The NMRA National Train Show is North America's largest and most prestigeous model train exhibition and manufacturer showcase. The event is organized by the National Model Railroad Association and coincides with the Association's national convention, held in a major urban center every summer. Each year the NTS attracts 20,000+ visitors over three days. The NMRA awards prizes for models and modules in several categories. Z-scale layouts have been at NTS since 1990 and have won every major prize including "Best of Show".

NTS is also the place to meet Z manufacturers and to socialize with colleagues and the general public. Over the years NTS has become THE place for "Z". Why not plan to attend, or better yet, show your layout or module.

Interested individuals and groups are invited to contact Dean Dickerhoof, NMRA layout coordinator for the National Train Show (ddicker@mines.edu Tel.(303) 238-0992 evenings) to apply for floor space at future shows. NOTE: Most NTS include space for "BYOZ" (bring your own Z, or small, portable layouts that can be hand-carried into the venue by passing Z-scalers and shown in a shared area). Contact Ztrack Magazine for information on how to connect with other Z participants at NTS.
Future Events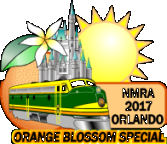 NTS 2017 - Orlando, FL - July 30 - August 6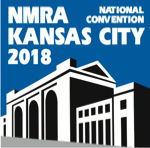 NTS 2018 - Kansas City, MO - August 5 - 12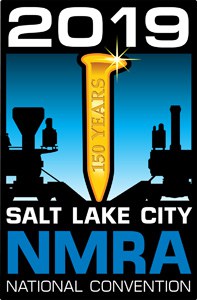 NTS 2019 - Salt Lake City, - July 12 - 14
Announced for 2020 - St Louis, MO
Announced for 2021 - Santa Clara, CA
Announced for 2022 - Birmingham, UK
See NMRA Conventions for more details concerning upcoming National Train Shows.
---
NOW, FOR A LITTLE HISTORY...
* 1990: Pittsburgh, Pennsylvania *

Z scale made a strong entry onto the NMRA National Train Show stage with no less that 7 layouts running under the auspices of Adam Schull's "Ztrack Magazine". The layouts ranged in size from Marklin briefcase, Noch compact layout form to freelance coffee table. Notable owners were Sally-Jesse Raphael, Allan Miller, Fred Miller and Adam Schull. Helping out at the Ztrack booth, which won the NMRA 1st prize for commercial stand, was Rob Kluz, current editor and publisher of Ztrack Magazine. At that time, Rob Kluz was a frequent writer for the two-year old magazine.
---
* 1994: Portland, Oregon *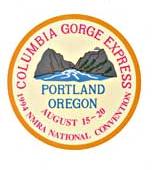 Four years later, Terry Sutfin, a pioneering West Coast Z scaler held high the standard of Z model railroading at the Portland, OR National Train Show with his Marklin toporama-based "Poorville & Debt City RR" (PVDC).

Terry only had to travel 10 miles (16 km) from his home in Vancouver, Washington to the NTS venue in Portland. As the sole "Z" modeling member of the Columbia Gorge Model Railroad Club, the host model railroad group, Terry had long been a staunch local defender of North American Z railroading before taking the PVDC to the National Train Show.


---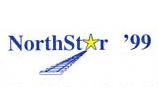 Fully five years passed until Jeffrey MacHan travelled from Vancouver, British Columbia with the "Val Ease Central Railroad" (VECRR), his two-suitcase layout, to take part in the 1999 National Train Show in St. Paul, MN. Although technically eligible for the layout competition, the judges refused to allow the VECRR to participate. It appeared that there was a deadline to provide the module competition paperwork. At that time, the deadline was not previously announced to Train Show participants.

A highlight of the Train Show was a visit to the VECRR display by Russ Larson, Publisher and Editor of "Model Railroader Magazine". Being the only Z layout at the show, the VECRR was very popular with visitors who were surprised to see how well Z locomotives and rolling stock performed (supplied by Micro-Trains Line). (NTS attendance was 19,222)


---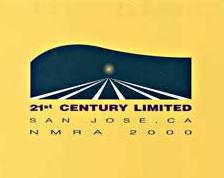 In 2000 in San Jose, CA the "Poorville & Debt City RR" returned to the NTS, joining forces with the "Val Ease Central RR" which, after discussion with the chief judge, was allowed to compete in the official layout and module competition. In a first for Z-scale, the two-suitcase VECRR took 2nd place honours in the individual module competition.

In an effort to raise the profile of Z at this major world event, Terry Sutfin and Jeffrey MacHan, aided and abetted by Helen Sutfin and Marthe Simard, introduced the "Z - the Champagne of Model Railroading" theme. With the generous support of several Z manufacturers, publications and hobby shops, they organised door prize drawings, offered souvenirs to visitors, distributed subscription forms to Ztrack Magazine and instituted the first "formal wear" day at the NTS. The first ever Z group supper attracted 10 Z enthusiasts from across North America.
In a first for Z-scale, Jeffrey MacHan, tuxedo-clad, receives his 2nd place Individual Module award from Chief Judge John Selkirk.
(NTS attendance was 20,000)
---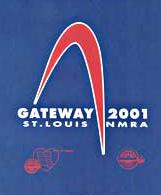 The 2001 edition of the National Train Show in St. Louis, MO was a watershed event.

For the first time ever, a Z-scale layout took the top honours in an NMRA national event. Jeffrey MacHan's "Val Ease Central Railroad" in three suitcases, placed 1st overall and was awarded the grand prize, "BEST OF SHOW" for the highest point score in the competition.

Under the auspices of Ztrack Magazine, members of Z modular groups from Dallas, Houston and Washington, DC came together to form the largest Z layout ever assembled in North America with 8 scale miles of continuous operating mainline track.

This gathering of talent demonstrated digital operations and ran prototypical length trains showing visitors Z-scale "beyond the coffee table". Of course, Saturday was once again "formal wear" day for Terry and Jeffrey.
Jeffrey MacHan receives the "Best of Show" award from Chief Judge John Selkirk.
Twenty-four Z-scalers including several prominent Z manufacturers attended the group supper. Even then plans were being prepared to make a mark for Z at the 2002 edition of the National Train Show. (NTS attendance was 17,146)
---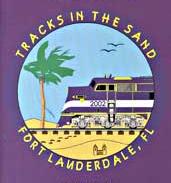 The 2002 National Train Show was truly a showcase for Z scale with the largest gathering ever of Z under one roof in the US and lots of exciting happenings.

Continuing the run of Z successes at NTS, David George, CEO of the "Golden, Blackhawk & Central City", took home 3 NTS prizes including the International Hobby Corporation Pizzaz Award offered for the most striking and entertaining layout. His Central City module won 2nd place individual - module and his rugged mountain module took home 3rd place individual - module.

Under the coordination of Billy Roden the modular group effort was nothing short of incredible. The number of modules coming together was double that of 2001. Houston, Dallas and Washington, DC joined forces to occupy 50' by 70' of floor space and to establish a world-record of 118.9 yards or 14.86 scale miles of continuous operating single mainline. Overall about 27 miles of double mainline were handling up to 8 50- to 120-car trains at any given time.

The record was certified by Jeffrey MacHan of Z_Scale, Dieter Nolte of ZClub92 and Chad Bryan representing the module group.

Jeffrey MacHan's 2001 NTS champion "Val Ease Central RR" returned for a 4th consecutive NTS and Helmut Paule impressed the visitors with two layouts, his award-winning "Z Dreamland" and a single main line alpine layout where he ran FR Swiss motive power and cars.

Representatives from Z_Scale and Ztrack Magazine presented the first annual "Best New Product" award to Reynard Wellman of Micron Art for his magnificent '1880 Station' as voted by the members of Z_Scale.

Visitors from around the world descended on the show and had the opportunity to see some exciting products: a preproduction sample of AZL's forthcoming SD45, a preproduction sample of Lajos Thek's DRB drop-on shell conversion for the M8805x, as well as products from Micro-Trains, Marklin, Pennzee, Aztec and Aspen Models. (NTS attendance was 22,531)
---
* 2003: Toronto, Ontario, Canada * CLINIC!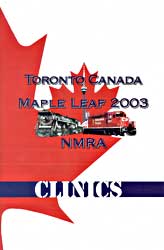 The 2003 National Train Show was cancelled May 31st due to withdrawal of exhibitors wary of the SARS situation in Toronto.

Local Ontario train clubs and associations banded together to produce a full-featured and very successful train show on the last weekend of the NMRA Convention. No Z-scale modules or layouts were in attendance. According to a follow-up financial statement, the NMRA declared a substantial loss on the event.

The NMRA Maple Leaf 2003 Convention Clinic Handbook contains the text of a clinic by Jeffrey MacHan, "The Top 10 Things You Wanted to Know About Z But Were Afraid to Ask". The Handbook is available for purchase from the NMRA store.
---

The 2004 edition of the NMRA National Train Show was held in Seattle at the Seahawks Exibition Center. Setup for exhibitors at NTS took place starting on Thursday, July 8. The train show opened for visitors from Friday, July 9 to Sunday, July 11, 2004.

In the NMRA module competition, the NWP Z-scalers (Tom Gilchrist, Andy Hunting and Jim Glass) were the proud winners of 3rd Place, Group Module.

See the NWPZ modular group web site for more about their NMRA NTS experience.

Two award-winning individual layouts were running for the public at NTS2004: Terry Sutfin's "Poor Ville & Debt City" (4th NTS appearance) and David George's "Golden~Blackhawk & Central City" (3rd NTS appearance).

The Northwest Pacific Z-scalers organized a "BYOZ" (bring your own Z scale) area at the NMRA where people brought their portable layouts and showed at any time during the show.

The traditional NTS Saturday Z supper was held at a downtown Seattle restaurant with 20 Z enthusiasts in attendance.

American Z Lines introduced their new F59PHI commuter sets at the Ztrack Magazine booth where the public also had the chance to see FR-Models' FP40s and Searail's container shipyard accessories. (NTS attendance was 15,000)
---

Ztrack Magazine hosted it's first Z convention, in Columbus, OH, on July 5th and 6th preceding NTS. Over 100 Z-scalers attended to hear clinicians Terry Sutfin, Rob Allbritton, Bill Kronenberger, Riley O'Conner, Jeffrey MacHan and Jim Shiff (Day 1) and to visit the home layouts of Rob Kluz, Paul Peterson, Jim Thomas and Rich Petrusca (Day 2).
NOTE: Randy Smidt acted as module coordinator for NTS2005.
A total of 48 modules were assembled at NTS on Thursday, July 7. More than 70 people representing 12 different module clubs helped entertain the public over the weekend. Modules were provided by 7 clubs and several individual contributions. Three individuals with small table-top layouts responded to the call and brought small layouts to display in the "Bring Your Own Z" area.
Registered exhibitors at NTS 2005:
Terry Sutfin's "PoorVille and Debt City", (5th NTS)
the "Val Ease Summit Division" of Jeffrey MacHan's "Val Ease Central RR", (5th NTS)
David George's "Golden~Blackhawk &Central City", (4th NTS)
Rob Allbritton's NEW 40'x 20' "Gotthard Line" layout, (3rd NTS)
the Washington, DC Z-Bend Track group, (3rd NTS)
the Northwest Crossing Model Railway Club (Houston, TX), (3rd NTS)
the WIZ Kidz Z-Bend Track modular group (Milwaukee, WI),
the MidweZt HaulerZ (St. Louis, MO),
the Bay Area Z Enthusiasts (San Francisco, CA),
the SANtrak Z Division (San Antonio, TX),
NMRA-related activities: Clinic and 2nd place in module competition
Jeffrey MacHan presented a clinic entitled "Game-based Operations for Small Layouts" twice on Friday afternoon. The clinic was open to NMRA members and NTS exhibitors.

Marthe Simard and Jeffrey MacHan took home 2nd Place - Group Module in the NMRA Module Competition for the German Alpine-themed "Kofferbahn von Sankt Bartholoma" portable layout.
Presenting the world's largest private Z layout
Rob Allbritton unveiled his 9' tall, 40' long, 8' wide, true-to-scale "new" Gotthard sectional Z-Bend Track-compatible layout. This masterpiece was crafted by Raildreams Inc. from plans drawn up by Rob Allbritton who also programmed the DCC control system. Not only did this layout attract enormous attention at the show, it is also the world's largest private Z layout. The mountain peak measured a scale 1100 feet high!
A new modular world-record
On Sunday afternoon, witnesses Randy Smidt (Z-module coordinator), Jeffrey MacHan (Z-SIG coordinator) and Dean Dickerhoof (NMRA NTS layout coordinator) followed the "official" MTL F7 loco all the way around the modular layout for the world-record measurement. The total for double-track mainline was 732' 5 1/2" or 30.52 scale miles! Although not part of the official record, the total track including scenery track would be over 61 scale miles. NOTE: 391' of the total double-track mainline was Rob Allbritton's Swiss modules (old and new).

Meanwhile, there were several new products to be enjoyed:
- MTL's GP35 in Pennsylvania colors,
- MTL's integrated roadbed sectional track,
- MTL's skeleton log car,
- Ztek's SW-1 switcher,
- AZL's AC12 cab forward articulated steam locomotive,
- TNT's roadrailer set,
- Mark4Design's waffle-side 50' boxcar,
- Alan Curtis 5-unit spine cars,
- an array of Robert Ray lazer-cut wood cabooses, bulkend flats and covered hoppers,
- and several other prototypes.
Z-family action
On Saturday evening, Helen Sutfin organized the traditional NTS group supper where an amaZing 55 hungry Z-scalers and supporters gathered in the same room for all-you-can-eat pizza, pasta and pop. A special recognition was offered to Bill Kronenberger (Houston Z-Bend Track) for his contribution to the growth of Z modular railroading.

Module coordinator, Randy Smidt, organised a popular vote contest:

I. Favorite Module
1. Dave Miller's refinery module
2. Stan Jones and Jeffrey White's "Silver Lady" multi-section home layout with Z-Bend Track interface
3. Larry Donsbach's module

II. Favorite Scene or Vignette on a module
1. Art Bildman's town, "farm and pirate" ship module
2. Art Bildman's "Circus/baseball field" module (assisted by Bill Marsh and his wife Pat)
3. Dave Miller's refinery module

III. Favorite BYOZ

1. Loren Snyder's silverware case layout
2. John Aukofer's layout with sound system
3. Melissa Musante's farm in a cigar box and Deane Shepard's cigar box layout

Thanks to Andy Shaw who generously donated the first place prizes for each category. (NTS attendance was 17,331)
---
* 2006: Philadelphia, Pennsylvania *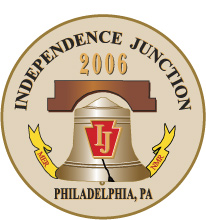 Capitol Connection
54 folks attended the pre-NTS Capitol Connection gathering at the air-conditioned "Gotthard Modules" hangar situated in Alexandria, Virginia. The following sponsors provided door prizes and a registration package to participants:
AZL, Marklin, MTL, Nansen Street Models, SZL, Ztrack, Andy Shaw, Dan Stirpe, Loren Snyder and Joe D'Amato.
The seminars: "Trestle building" by Andy Shaw, "Scratchbuilding and modeling techniques - thinking and modeling out of the box" by Joe D'Amato, "Coffee table layouts" by Riley O'Conner and "Tree-making" by David Miller.
Fred Gates of Marklin Inc. also discussed some of the details of the purchase of Marklin by new owners.
NMRA National Train Show
Exhibitors at NTS 2006 in Philadelphia, Pennsylvania:
David George's "Golden~Blackhawk & Central City", (5th NTS)
WIZ Kidz Z-Bend Track modular group (Milwaukee, WI),
MidweZt HaulerZ (St. Louis, MO),
Bay Area Z Enthusiasts (San Francisco, CA),
SANtrak Z Division (San Antonio, TX),
Tri-State Z-Bend Track group,
Washington, DC Z-Bend Track group
Cliff Travis layout in BYOZ
Jim Manley's collapsible mini-modules
In the Z-Bend Track display area, separate layouts were set up with the Tri-State Z scalers using the lower legs so kids could see the modules and the DC Z and San Antonio Z groups displaying at the standard 50" height. Larry Donsbach ran his version of TTrak Z modules with help from his wife Harriet and Garry Griffen and Susan Smith. Art Bildman, Andy Shaw and Jim Manley (solar set) had BYOZ layouts running. A circle of MTL MircoTrack was set up so that kids could give Z a try, all under Bill Marsh's supervision and encouragement.
Elsewhere, the TTrak organization (Monaco Fitzgerald) had a TTrak Z layout running.
Vendors present:
The Ztrack booth hosted displays from AZL, SZL, FR, Make My Model and SeaRails.
Make My Model had newly released vehicles on display including versions that will come ready with fiber optic lighting (w/o light source).
Jim Shiff of SeaRails had recently released vehicles and and construction equipment as well as a new fret of bulldozers and a selection of structures and bridges, including a working bascule bridge.
GCLaser offered grain elevators and a selection of other Z scale kits like tool sheds and garden trellises as well as a prototype of a kit for J Tower.
Nansen Street Models had some of their product on display with the N Scale Architect.
Chuck Dietrich displayed all his laser cut circus kits including a new baggage wagon kit.
Fast Tracks announced that they are going to release a curved turnout jig.
BLMA showed their new radio towers.
Mountaineer Precision Products (MPP) offered their laser-cut pre-1950 home as well as some other Z structures. Soon-to-be-released kits include a "universal building" and "Rabbit Hash General Store".
Micro-Trains Line had turnout prototypes and samples of the PS-2 hoppers as well as both the Norfolk Southern and Montana Rail Link FMC boxcars on display.
Marklin had a large booth area where visitors could meet company reps including Marklin president, Fred Gates.
Bob's Model Trains and Neil's N-Gauging Trains offered retail sales.
Channel 6 (ABC) and Channel 3 (CBS) shot video. The Sunday edition of the Philadelphia Inquirer had an article on the show with a photo of Mr. Dave's "Royal George Gorge" with kids looking on and a quote from Tony Perez of the Washington Area Lego Users' Group and DC Z-Bend Track saying that he got started in trains with a Z-scale starter set.
We had the Saturday night dinner at Independance Brew Pub with 32 attendees. Jim Manley entertained us with his new "Crank-o-matic 5000" Z scale power pack, a hand-cranked generator that could actually power trains (built from a slightly modified hand-cranked emergency flashlight).
(NTS attendance was 21,000)
NTS 2006 report by: Randy Smidt, Washington, DC Z-Bend Track group - Ztrack Magazine module coordinator
---

The highlight of the Z participation at the 2007 NMRA National Train Show was the outstanding quality of the modeling on display.

Dave Miller worked for many weeks to prepare his highly detailed home Z layout which he generously offered to show as part of the NMRA Convention Program. His hard work was greatly appreciated by the 45 visitors to his home in Toledo, OH on the Convention Layout Tour.

David "Mister Dave" George was awarded "Best of Show Modules - Individual FIRST PLACE" for his "Zeopolis City, Seacoast & Industry" module and "Module - Individual SECOND PLACE" for his "Royal George Gorge" module, part of the 9-section "Golden~Blackhawk & Central City" (6th NTS appearance). Mr. Dave generously shared his achievement with his crew: wife Judi, 10-year old helper Tristan Horton, Dora and Garth Hamilton and Judy and Don Avila. Special thanks were offered to Bob Brown who prepared the NMRA judging paperwork for the G-B&CC modules.

The overall Best in Show honor was awarded to a group-effort HO module for highest points in judging.

The Z presence at the NMRA National Train Show and Convention

Jim Drukemiller and Paul Fifer (Topeka, KS) had a 4.5' by 2' module in operation for visitors.

Jeffrey MacHan and Marthe Simard (Gatineau, QC), who were participating in their 6th NTS, displayed the "Val Ease Summit" section of the "Val Ease Central Railroad" for attendees gathering around the Ztrack Magazine booth. Note: "VES" appeared at NTS thanks to the generous support of the Canadian Railway Historical Society. "VES" and "VECRR" are part of the permanent collection of Exporail - Canadian Railway Museum.

At the "Ztrack Magazine" / AZL / SZL booths, Rob and Jenni Kluz, Dave Miller and Deane Shepard were kept busy promoting Z, making sales, recruting advertisers and keeping up a lively exchange with the many Z-friends who dropped by as well as with conventioneers and the general public. Prior to NTS, AZL had announced an upcoming E7 locomotive set and tri-level auto transports. Samples were not seen at the show.

Micro-Trains Line's Ben Thielemann, Marketing Director and Joe D'Amato, Product Design Engineer staffed the MTL booth where visitors could see a good selection of the MTL N-Nn3-HOn3 and Z product lines. The new GP9 was running smoothly on the MTL demonstration layout. Visitors could admire a preproduction sample of their upcoming bulk end flat car.

Marklin USA had a large corner booth. The BIG newZ at NTS was the purchase 24-hours earlier of LGB in Germany by Marklin. Fred Gates, President of Marklin USA was making his last appearance at NTS before his announced retirement in May 2008.

In other Z newZ, "Scale Rails Magazine" editor, Stephen Priest and Jeffrey MacHan discussed the possibility of restarting the "Z-Scale Rails" column on a quarterly basis after a two-year hiatus. Mr. Priest mentioned that there was a large backlog of products on his desk that needed to be reviewed.

Neil Besougloff, Editor of Model Railroader Magazine, confirmed that a feature article on Rob Allbritton's "Gotthard Line" was scheduled to appear in the December 2007 issue.

The annual NTS Z supper was held at a local restaurant on Friday, July 27. Mr. Dave and his entire crew were toasted by their fellow Z-scalers for their outstanding achievement in the NMRA module competition.

(NTS attendance was 20,118)

Reported by: Jeffrey MacHan, Z-SIG Coordinator
---
* 2008: Anaheim, California * 1ST PLACE, 2ND PLACE, 3RD PLACE, PIZZAZ AWARD!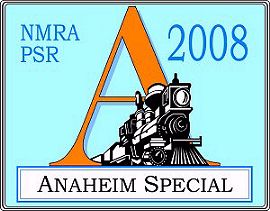 Modules from several West Coast Z clubs gathered in Anaheim under the coordination of Lajos Thek. The modules were grouped in two areas measuring 28' x 40' and 30' x 30'.

In great newZ on the module competition front, Z modules made a clean sweep of the individual module prizes, another first for Z!

1st place individual module, Robert Ray, end module (BAZ-Boyz)
2nd place individual module, Robert Ray, Time Saver (BAZ-Boyz)
3rd place individual module, Steve Schulman (SOCAL)
Pizzaz Award by International Hobby Corporation went to Brad Stegman for his erupting volcano module (BAZ-Boyz)

The Best of Show went to a group from San Dimas, CA for their HO module.

Congratulations to Robert, Steve and Brad who are continuing the tradition of excellence in Z modeling at the NMRA National Train Show.

Clubs, BYOZ and Z manufactures in attendance:
Host club - Southern California Z-scale Modelers (SoCal): Lajos Thek, John Duino, Steve Fry, Bill Hoshiko, David Barnblatt, Jim O
Bay Area Z-Scale Module Cooperative (BAZ BoyS): Jeff Merrill, Robert Ray, Jim Manley, Kim Vellore, Matt Petach, Chris Tatarian, Brad Stegman
South Oregon Z: Loren Snyder, Steve Schulman
35/45 Z-Bend Track (Houston and San Antonio, TX): Chad Bryan, Sherwood Bryan, Larry Donsbach
Z-Bend Track (Washington, DC): Randy Smidt
David George and his crew were in attendance with his multiple-award-winning "Golden~Blackhawk & Central City" modular layout (7th NTS).
BYOZ: Karin Snyder, Ellen Shelton, Don Avila, Dan Skorez, Art Bildman, Pierre Vautravers, Steve Wesolowski, Tim Buehring, Joe D'Amato, Raymond Garcia
Western Pacific RR Museum's "Model Railroader Magazine - Feather River Canyon project layout in WP": David Epling, Museum manager, http://www.wplives.org Museum: 530-832-4131
American Z Line
Aspen Model
BLMA
Bowser Manufacturing
Digitrax
Fast Tracks
FR of Germany
Marklin Inc.
Micro-Trains Line
Sea Rails
Ztrack Magazine
An impressive number of new products were announced at NTS.
Micro-Trains Line showed a sample of their upcoming SD40-2 release and a resin water tower. Searails had a display case full of a broadening line of Z products.
American Z Line announced plans for a range of new products and delivery dates for previously announced items at NTS2008. AZL showed samples of CP and BNSF 60' high cubes. Also shown were the previously announced TTX, NS and UP high cubes.
As per Z tradition, a Saturday supper was organised for the gathered Z enthusiasts and their supporters.
(NTS attendance was 23,500)
Compiled by Jeffrey MacHan from reports by Kim Vellore, Rob Kluz and NMRA
---
* 2009: Hartford, Connecticut * HONORABLE MENTION!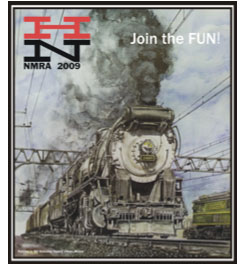 The Tri-State Z Scalers assembled their Zbend Track standard modules for the great pleasure of NTS visitors. The attending club members were: Michael Hilliard, Cliff Travis, Vicki Travis, Mike_r, John Hajedorn, Pierre Vautravers, Bob, John, John P., Al and several others. Cliff and Vicki presented 5 modules, one of which received 88 points in the NMRA judging, and an honorable mention for Vicki Travis.

Once again, David George ran his award-winning Golden ~ Blackhawk Central City R.R. at table top level for visitors of all heights and abilities (8th NTS). First-time NTS attendee and new Z-scaler Jean observed, "I heard many little kids refering to the Z's as baby trains and I thought - how cool. These little ones will remember the "baby trains" that were all set up at their eye level."

NTS attendee Ell Geib and Bildman crewmember reported that Art Bildman operated his (DC_Z-Bend_Track) standalone layout for the crowds. Tom Cipelle ran his standalone layout that included a Z-scale loop and an elevated T-gauge (1:450) loop in a town at one end. The T-gauge train ran well for three days until the last 2 hours of the show. Tom said he needed to clean and re-grease the gears of the locomotive. The T-gauge drew many comments from visitors who were fascinated that anything that small actually ran.

Also on display was Ellen Sheldon's humidor layout built by Tony (aka Zmon). There was one more layout by an unknown builder - a standalone with a western (U.S.) theme featuring an N-scale loop on a lower level and two Z-scale loops above. A nice mogul pulling 4 old-time passenger cars fit right in.

The Z contingent was singled out for praise by the NMRA National Train Show staff who expressed their appreciation to the Z-SIG coordinator.

Notable Z manufacturers in attendance were Marklin and Micro-Trains Line who showed their pre-production SD40-2 locomotive.

(NTS attendance was 17,000).

Compiled by Jeffrey MacHan from reports by Mike_r, Ronald Hurley, Ell Geib, Don Avila, Jean, Model Railroader Magazine and NMRA
---
* 2010: Milwaukee, Wisconsin * 75th anniversary of the NMRA * HONORABLE MENTION x2!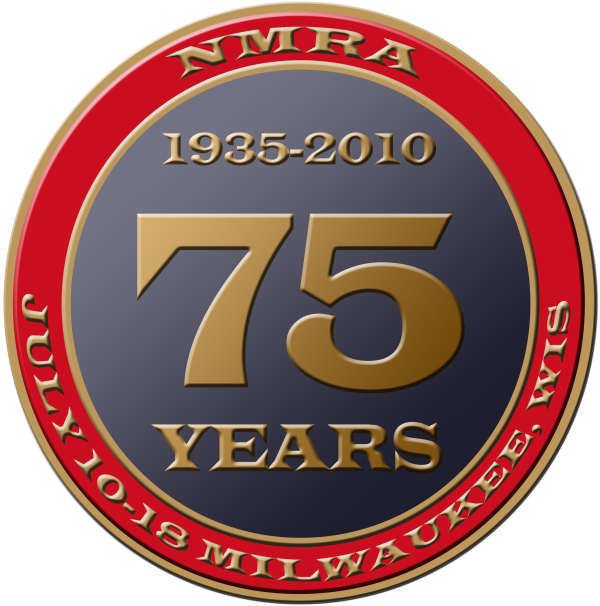 The NMRA reported that all 345 booths on the show floor were rented for the 2010 event, the best response in the last 3 years. However, despite heavy advance notice of the NMRA's 75th anniversary convention, there was little local advertising for the National Train Show. The result was one of the lowest crowds in NTS history. Still visitors had the opportunity to enjoy two Z-scale modular layouts among the 35 display layouts at the train show:
the local host Z club the Metro Milwaukee Z Scale Group, Oostburg, WI and "Mister Dave", David George's award-winning Golden ~ Blackhawk Central City R.R. which continues to set records with a 9th presence at NTS.

Two modules in the Metro Milwaukee Z Scale Group were awarded Honorable Mentions.

<!... The first picture after the sign is my end module which has a kit bashed factory in one conrner and it received honorable mention for this module. The next picture is from a new member of the club who built a saw mill and it even has saw dust in the mill. The module with the cash for gold sign is Don's and also won honorable mention. This entire module (sans benchwork) was built entirely from ordering from the Walthers Catalog though a local hobby shop The module with the lady bug building (a real building in downtown Milwaukee) is my wife's module and includes landmarks modeled after different buildings around Milwaukee. This includes the sunbeam artwork at the lakefront (titled "The Calling") along with cobblestone streets and old trolley tracks in the streets. The module that flares out is mine again. It has 2 tracks in the middle that are self powered and can double as end. It has a viaduct like the old 6th street viaduct in Milwaukee and has a train station with a glass topped train sheld. This module also won honorable mention. The last one is also mine and it has a scratch built ferry dock and grain elevator. ...> Mister Dave was joined by his "crew" who made the trip to Milwaukee from several points around the USA and Canada. Crewmember Garth Hamilton posted several videos of the layout to Youtube. One fine piece of locomotive-kitbashing was an operating UP "Veranda" Gas Turbine made from a Hallmark miniature set powered by a Micro-Trains geep chassis.

Visitors to the GBCC gave the layout rave reviews: " Best I've ever seen, Best one Here !" etc. Kids kept bringing parents back and many stayed a long time enjoying and photographing. Show attendees love the "Golden ~ Blackhawk & Central City".

Mister Dave introduced several "improvements" to the GBCC which included replacing the original mountain signature module with a bigger - better version (removal of low tunnel openings and tight turns on the original which negated running modern 60-80 ft cars, engines and intermodals.
On Saturday night, Mister Dave and his wife, Judi, hosted the traditional Z supper for his every-growing crew. The crew for the show included Don & Judy Avila, Ohio, Garth & Dora Hamilton, Ontario, Bob & Caroline Brown, Michigan, Larry & Harriet Donsbach, San Antonio, and Gary & Susan Griffen, San Antonio.
Mister Dave was interviewed for the local Channel 6 - FOX TV outlet. Unfortunately, the segment played on Sunday night as the Georges, plus every other model train person, were on the way home.
Two veteran Z manufacturers, Micro-Trains Line and Marklin Inc were joined by Intermountain Railway Company a well-established HO- and N-scale manufacturer from Longmont, CO, who presented pre-production samples of a new Z-scale 4-bay cylindrical covered hopper design.
Visitor comments posted to various boards lamented the absence of Z layouts.
(NTS attendance was estimated at 12,000).
Compiled by Jeffrey MacHan from reports by "Mister Dave" George, Garth Hamilton, Don Avila and NMRA
---
* 2011: Sacramento, California * 1ST PLACE, 2ND PLACE, 3RD PLACE!

The National Train Show was held Friday, July 8th through Sunday, July 10th at the Sacramento Convention Center in Sacramento, California.

Congratulations to Robert Ray who took 1st and 3rd Place - Individual Module and to Hien Nguyen who took home the 2nd Place - Individule Module award. For the second time in NTS history, the last being in 2008, Z scale modules made a clean sweep of the individual module category.

Module coordinator Jeff Merrill succeeded in gathering a total of 45 Z-Bend Track modules running on DCC occupying a 60' x 40' space and providing 30+ miles of mainline running. Apparently it took 22 minutes for a train to make the run around the entire layout. The BAZ, SOZ and ZoCal clubs made up the core of the connecting modules.

To the general amazement of visitors and model railroaders, the BAZ Boys unveiled a huge and very successful multiple-module-spanning Rokuhan track switching yard designed with the help of David K. Smith's "Any Rail" track planner.

A second group of fully-scenicked modules provided by Loren Snyder, Jerry Craig, Mike Scully and other members of the Cascade Z Modelers club joined the fun with a number of modules running under DC. The layout was up and running before the doors opened to the public on Friday.

In a powerful gesture to making Z layout building accessible to kids and adults alike, Jim Manley actually assembled a sectional track layout right in the midst of the gathered train show visitors. By the way, Jim affectionately refers to his spontaneous creation as LTSMTOOATASIALBO/NTSLT (short for "Let's toss some Micro-track out on a table and see if a layout breaks out / Never the same layout twice"). Jim used more than 40 switches to put together three independant operational loops (at tabletop height for all to see) and ran four trains using NCE digital command control (DCC).

"Mister Dave" George and his crew made a record-setting 10th appearance at NTS operating the multiple award-winning "Golden, Blackhawk & Central City". "Mister Dave" also displays his incredible Z creation at table-top height so that shorter guests and wheelchair-bound visitors can enjoy the show.

Many noted Z scale manufacturers were in attendance:
American Z Line unveiled 55 new items during the National Train Show including three all new freight cars and new locomotives. On display was the much anticipated Big Boy.
Aztec Manufacturing
BLMA introduced a new line of Z locomotive detail parts.
Bowser Manufacturing
Fast Tracks
Fox Valley Models
Intermountain Railway, also representing Rokuhan products.
Marklin Inc.
Micro-Trains Line
RSLaser Kits
Searails demonstrated a forthcoming Doodlebug.
Stonebridge Models
The traditional Z-supper was hosted by BAZ-Boyz at the Pyramid Brew House where over 50 Z-enthusiasts gathered for good food and camaraderie.
(NTS attendance was estimated at 19,700).
Compiled by Jeffrey MacHan from reports by Rob Kluz, Karin Snyder, Bill Hoshiko, Jim Manley and Don Avila
---
* 2012: Grand Rapids, Michigan * BEST OF SHOW, 1ST PLACE!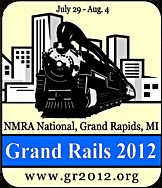 The 2012 edition of the NMRA National Train Show was held from August 1 to 4 at the Devos Place Convention Center in Grand Rapids, MI.

The highlight of the show was the "Best of Show" and "First Place - Individual Module" awarded to "Mister Dave" George in the NMRA Module Competition.

Z-scale was proudly represented at the show by the following dedicated Z Ambassadors:
Thom Welsch with his modules
Ellen Shelton with her modules, humidor layout and new tool box
The MidweZt HaulerZ "Z-Bend Track" modular group
David George attending his eleventh (11th) NTS with his dedicated "Golden ~ Blackhawk & Central City" operating crew
and honorary guest NTS visitors and reporters: Bob Scherzer, who greeted visitors to his garden layout in Zalamazoo, MI as part of the NMRA National Convention activities and David Mummery, who posted updates and photos of the train show to Facebook.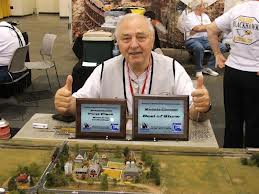 "Mister Dave" George proudly displays his NTS 2012 awards.
(Official NTS attendance was 17,139).
Compiled by Jeffrey MacHan from reports by Thom Welsch, Rob Kluz, Bob Scherzer and David Mummery
---
* 2013: Atlanta, Georgia * Ineligible entry!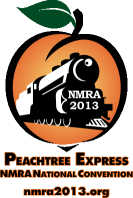 The 2013 edition of the NMRA National Train Show was held from July 19 - 21 at the Cobb Galleria Convention Center in Atlanta, GA.

Z Ambassadors Thomas Welsch and Ellen Shelton returned to the Bring your own Z area with portable layouts.

In manufacturing news, AZL delivered the first production run of their light Mikado (2-8-2) in Southern Railway paint scheme (3 road numbers) to early bird buyers. AZL also presented preproduction samples of upcoming Mikado paint schemes and heralds.

NewZ from "Mister Dave" George making his 12th appearance at NTS.

Jeffrey,
Our "Royal George Gorge" module made it in for the BEST OF SHOW module contest winner at the Atlanta Ga. 2013 National Train Show. Last year it won a First place Award and in 2007 it won a 2nd place Award.
To date we have retired 3 modules from future NTS competitions. Z Scale keeps on ticking.
Cordially,
Mister Dave

NOTE: Unfortunately, the module that was awarded the Best of Show was ineligible to compete, as it had already won 1st Prize in the 2012 edition of the National Train Show. The Contest rules are very clear on this point. Although David George is a superior modeler, his decision to accept the top prize with full knowledge of the rules deprived another individual from receiving this high honor.

General Contest Rules
SECTION 1. Eligibility and General Requirements
C. Entries that have won a first place in any prior National Contest cannot be entered in the same contest category.

(NTS attendance was estimated at 20,000+).

Compiled by Jeffrey MacHan from reports by David George and Ztrack.com
---
* 2014: Cleveland, Ohio * 2ND PLACE Group!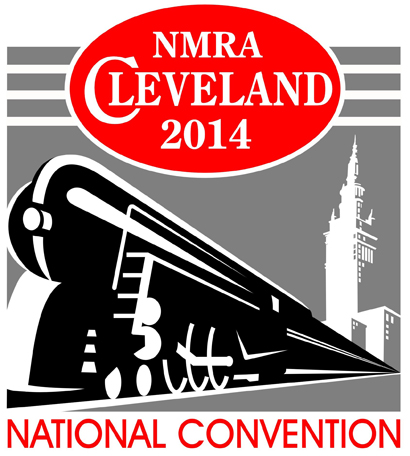 The National Train Show was held Friday, July 18th through Sunday, July 20th at the New Cleveland Convention Center in Cleveland, Ohio.

Congratulations to Ed and his teammates Arnie and Sue, who took 2nd Place - Group Module.

Some Z scale modelers who displayed layouts at the NMRA National Train Show:
Midwest HaulerZ
Golden, Blackhawk & Central City (13th NTS appearance)
Many noted Z scale manufacturers were in attendance:
American Z Line (Pre-production models of Electro-Motive Division F3A and F3B diesel locomotives, a Corn syrup tank car and a 42-foot coil steel car)
BMLA
Bowser
Digitrax (decoders)
Fast Tracks Hobbyworks (Z turnout templates)
Intermountain and Rokuhan
Micro-Trains Line
Searails (Taking reservations for Winter 2014 delivery of a gas electric rail car)
Z-Stuff for Trains/ Z Stuff Express
(NTS attendance was estimated at 12,000).
Compiled by Jeffrey MacHan from postings to Nationaltrainshow.org, MRmag.com, TTnut.com, ZCentralStation.com, Searails.com
---
* 2015: Portland, Oregon * 1ST PLACE Individual Module!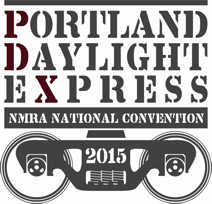 The National Train Show was held August 23 through August 30th at the Portland Expo Center in Portland, Oregon.

Congratulations to Brad Saunders with Cascade Z Modelers, who took 1st Place - Individual Module.

Seven Z-Bend Track module groups filled an 80' x 50' space in the main hall of the train show.

Some Z scale modelers and groups who displayed layouts at the NMRA National Train Show:
Terry Sutfin, Vancouver, WA
David George with his Golden, Blackhawk & Central City (14th NTS appearance)
BAZ Boys (San Francisco Bay Area Z scalers)
ZoCAL (Southern California Z-Bend)
Cascade Z Modelers, Portland, Oregon
Loren Snyder, Z Model Engineers
NWPZS, (Northwest Pacific Z Scalers, Seattle, WA area)
Hans Riddervold, AZL
Rob Kluz, Ztrack Magazine
Micro-Trains Line
For more photos and highlights of the Z experience at NTS2015, follow the links below
Highlights of NTS 2015 - Portland
More Great photos on Trainboard

(NTS attendance was not provided by the NMRA).

Compiled by Jeffrey MacHan from reports by Tom Gilchrist and postings to Trainboard.com
---
* 2016: Indianapolis, IN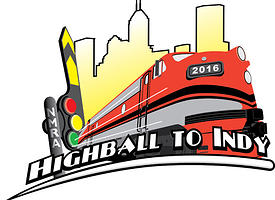 The National Train Show was held July 8 through 10th at the Indiana Convention Center in Indianapolis, Indiana.

Some Z scale modelers and exhibitors known to have participated at the NMRA National Train Show:
MidweZt Z HaulerZ occupied a 14' X 18' area with 12 modules and an operating diorama
Thomas Welsch, NTS2016 Z-Bend Track modular layout coordinator, MidweZt Z HaulerZ
Ellen Shelton, MidweZt Z HaulerZ
Bruce Baumberger, MidweZt Z HaulerZ
David George, Golden, Blackhawk & Central City (15th NTS appearance)
Rob Kluz, Ztrack Magazine
American Z Line (AZL)
Rokuhan (Japan)
Micro-Trains Line
Märklin

(NTS attendance is not known).

Compiled by Jeffrey MacHan from posts on Trainboard by Thomas Welsch, Rokuhan.com NTS2016 report and NMRA.org