The Val Ease Central Railroad ©
Taking Z Scale to the Public Around the World
(Text and photos © Copyright Jeffrey MacHan)
The Long and Short of the VECRR Story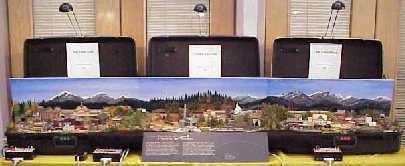 The Val Ease Central Railroad, NMRA Golden Spike layout, BEST OF SHOW Champion at the 2001 NMRA National Train Show and unmatched world traveller, is now part of the permanent collection of the Canadian Railroad Museum - Exporail.

Enjoy the VECRR story through photos and movies, the texts of all articles written by Jeffrey MacHan, in-depth techniques used on the layout, lists of past events, ongoing armchair projects as well as the cast of characters inhabiting mythical "Val Ease".
Working on the Railroad: Building the VECRR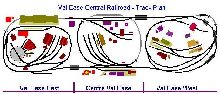 The design phase of the Z-scale (1:220) VEC began in December 1992 with the first public show in March 1993. From a single suitcase, the layout ultimately grew to three seamlessly interconnected "divisions" in February 2000. "Val Ease Summit Division", the fourth and definitely final section of the VEC celebrated its Golden Spike in January 2005.


The Travels of the VECRR: Z-Ambassador to the World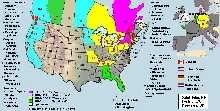 Over 1,000,000 "passengers" from 50 cities in 25 states / provinces in Canada, the USA, Germany, the Netherlands and England have ridden the VEC at 87 events.




The VECRR's AmaZing International Adventures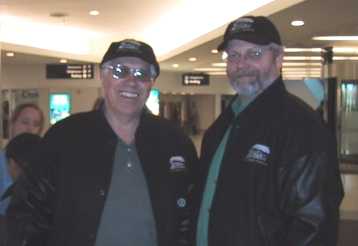 The Chief Imagineer had the honour of being invited to several major North American and European exhibitions to share the VECRR with their guests. The colorful VEC "travelogs" provide the highlights: NMRA National Train Shows, the Sinsheim Chronicles, the Eurospoor AdventureZ, the London Festival Follies and the Amherst BIG Train Show.


The Val Ease County Library

The Val Ease County Library offers 60+ published* articles, videos and databases for your reading pleasure including these special webseries: 11-part "Val Ease Summit Construction Diaries" and the award-winning "Kofferbahn von Sankt Bartholoma" mini layout.
* Ztrack Magazine / Scale Rails Magazine / Model Railroader Magazine.



The Kofferbahn von Sankt-Bartholomä, an HOe portable layout in 2 Suitcases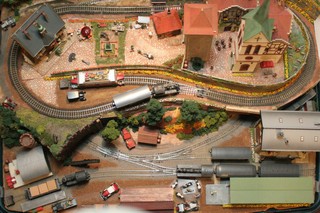 The KvSB is an NMRA National Train Show award winner. The original single suitcase layout has grown to fill 2 Delsey hard-side suitcases. Learn more about this Era II Alpine layout running under DCC.




---
The Gardenville Short Line Railway
A 1/20.3 large scale garden railroad designed and built by
Jeffrey MacHan
---
FAQ
100+ Tricks of the Trade
---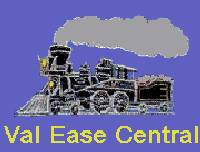 The Layout Built to Share!
The complete article database with 82 entries from 1986 - 2009
---
VECRR Inc. Officers and Senior Management
Miles O'Track - President & General Manager
Gowan Soomee - Secretary & General Counsel
Howard Kannitbee, P.E. - Superintendent
Oliver D. Place - Chief Surveyor
Isabel Ringing - Investor Relations
---
The Val-Ease-Central Railway
Eurospoor (Utrecht, Netherlands) 2003
Video by Svein-Martin Holt

---
The Val-Ease-Central Railway
Exporail (St Constant, Québec, Canada) 2013
Video by Jeffrey MacHan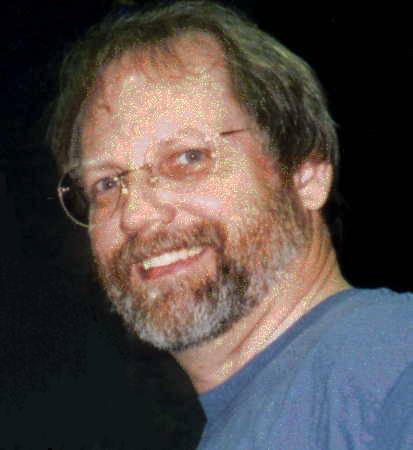 Jeffrey MacHan, Chief Imagineer